Here you will find a number of quilting and sewing notions that I have found to be useful!
---
Omnigrid Quilters Travel Case, Black
I don't traven often, but I started wondering about purchasing a carry case for my various sewing accessories.   I stumbled across this Omnigrid Quilter's travel case and decided to give it a go.   It can hold several tools (rotary cutter, scissors & pencils.)  There is a pad for stick pins, two different sized pockets for various notions and several pencil-sized elastic straps.   The opposite side comes with an elastic band with snap to lock down fabric or smaller quilting projects.  It also comes with a mesh pad to seperate items.  I love this thing!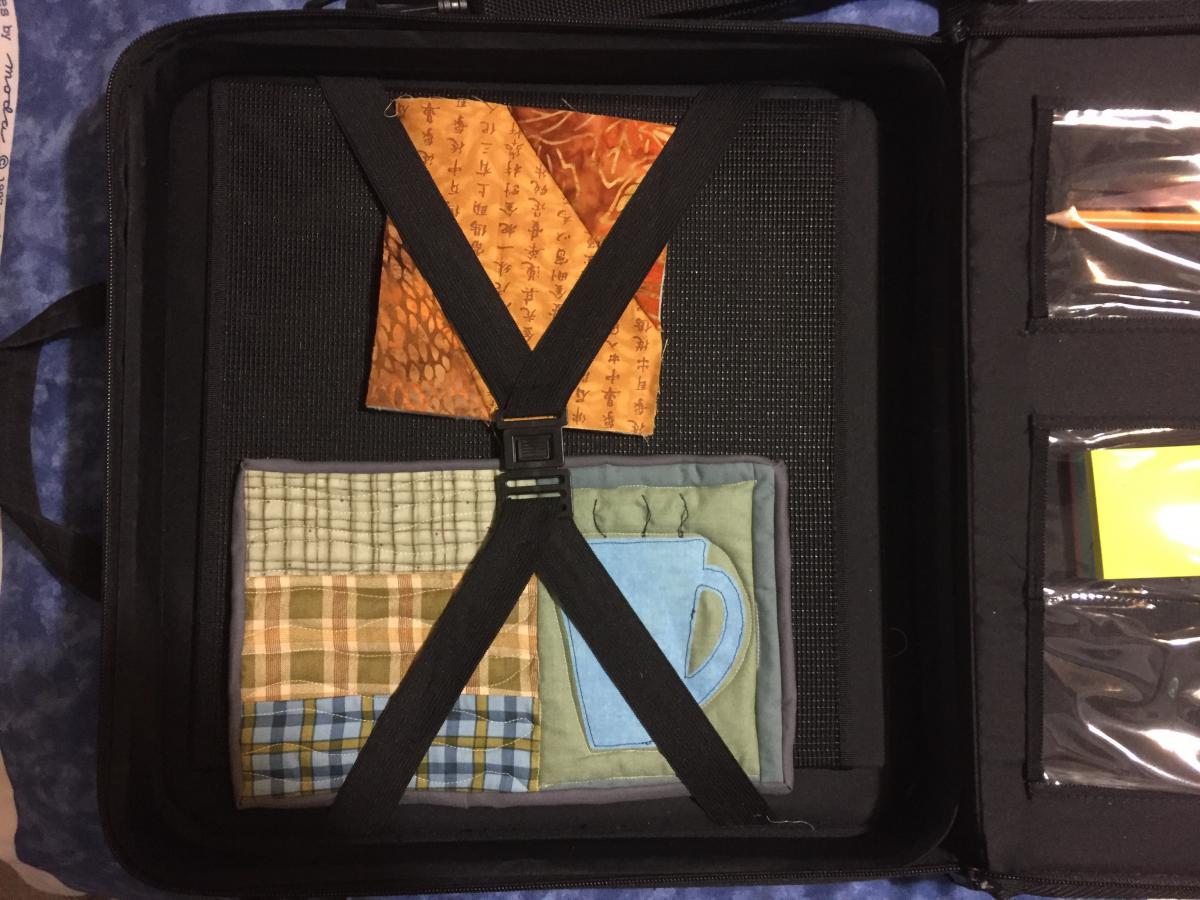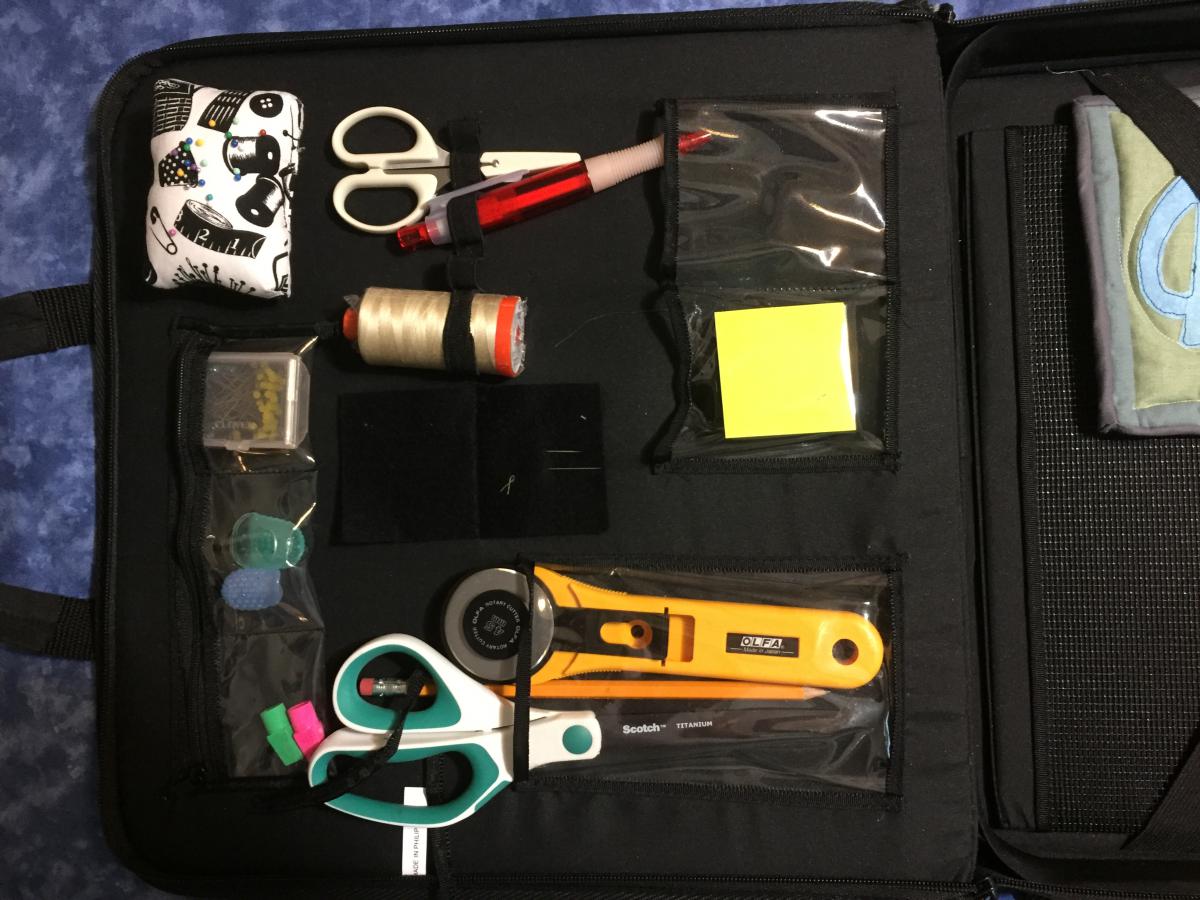 ---
Omnigrid 12-Inch-by-18-Inch Fold-Away Portable Cutting & Pressing Station
The travel case would only get me so far, because I then realized I would need a rotary mat and an ironing board.   This appeared when I started searching for a solution and, like the Travel Case, I love this thing!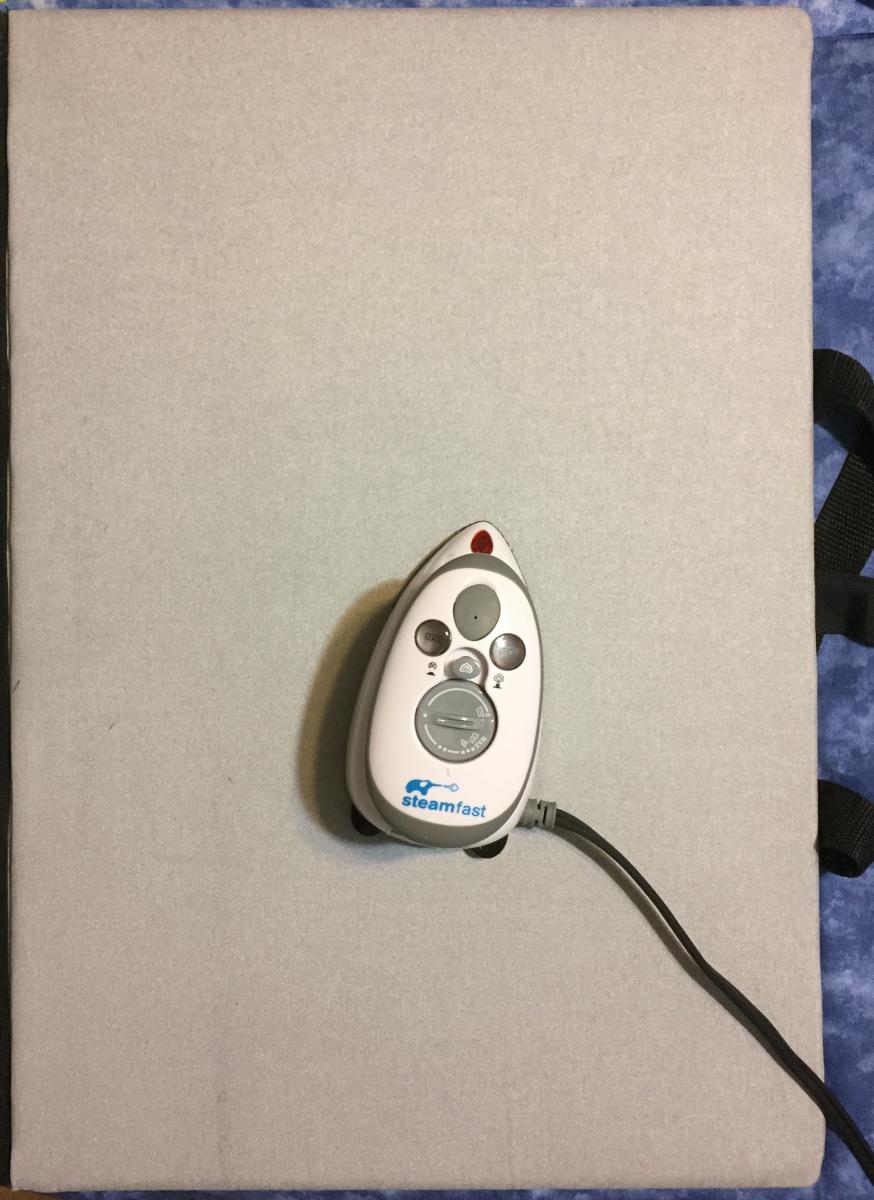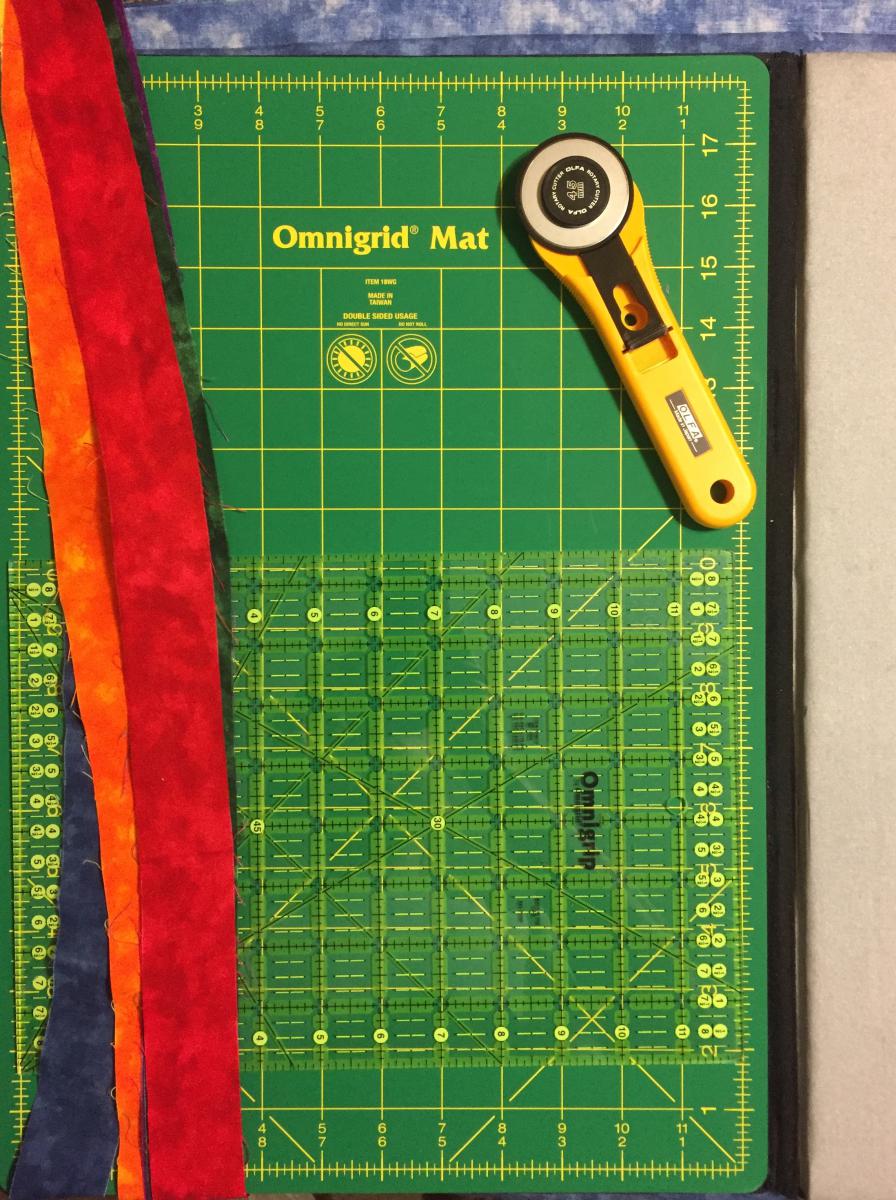 ---
Westinghouse Steam Iron with 7.4-Ounce Water Tank, 1200 watts, 3-Way Auto-Off Safety Function, White with Green Accents
I had my previous iron for 7-8 years and occasionally I would forget to unplug it and that is a BAD thing!  I researched irons and found this Westinghouse with good ratings and, above all, automatic shut off!
---
Steamfast SF-717 Home-and-Away Mini Steam Iron
So, I found the Omni Quilting Travel Case and the Omni Foldaway cutting and Pressing Board, but I was without a travel iron!  I found this on sale shortly afterward.  It even fits in the Travel Case!  It also works great when pressing the seams of small fabric strips that are 3 inches or less in width.    My big iron just can't move between the individual strips when grabbing other strips at the same time.
---
Mary Ellen's Best Press
I loved this the first time I used it.  Over time, fabric can become wrinkled on it's own or if folded- creased!  Best Press will magically wipe those creases away.   I have found that it can distort or washout certain types of fabric, so always test it on a small piece, before you spray it all over the fabric.
A 1 gallow refill (@ $38.34) brings the refill cost down to 30 cents an ounce.
---
The Bobbini Bobbin Holder
It's normally difficult to keep track of bobbins and the spools they go with, but then I tried the Bobbini. I love thes things so much that I now 2 packages of them and then received a small set bundled in one month's Fat Quarter Shop Sew Sampler!
---
Dritz Quilting Seam Ripper with Threader
I've tried several different seam rippers and I decided that I liked this one best.  With the other items- one at home and one at work!  Your mileage will very, because I have seen that one person's preference is not the same an another's.  Try them out to find what works best for you!
---
Con-Tact Brand Grip Premium Non-Adhesive Non-Slip Shelf and Drawer Liner
Why am I listing this here?   Have you ever been cutting fabric with a rotary blade and slipped- oops! Place a strip of this non-slip rubber under your ruler and it helps keep everything in place, minimizing wasted fabric.   

---
Olfa 24" x 36" Self-Healing Rotary Mat
Self-healing cutting boards are important, especially when you are cutting long strips. The Olfa 24" x 36" self-healing Rotary Mat almost fits my Studio Designs table. There is about a 1" to 1.5" overhang, but under the circumstances, I can leave with that!  I also have one at work, so that I can work on projects over my lunch break!
---
Omnigrip 8-1/2-Inch-by-24-Inch Non-Slip Quilter's Ruler
This is your general run-of-the-mill rotary cutting mats.  Not only do I have one at home, but I also have one at work so that I can make a little more progress on projects over my lunch break!
---
Omnigrip Neon Quilters Ruler - 8-1/2 Inch x8-1/2 Inch
Here's another ruler for use with rotary blade cutting.