I was searching around the Internet one day several months ago.   I'm not even sure what I was looking for, but I found an outstanding American Quilt Society class that blew my mind.
I watched the sample video for the class, then turned around and bought it!
The instructor, Katie Pasquini Masopust, introduces an acrylic paint technique that incorporates fabric, stamped objects and more.  The end result is amazing pieced, quilted and framed wall hanging.  I will post my currently finished pieces in a blog post later.
This post is going to simply focus on the collect of 20 canvases that I have finished for future wall hangings.   Each collection of 3 to 6 canvases combine into themes.
The basic gist of the wall hangings consist of cutting the canvases into squares of various sizes, then zig zag stitching them together and quilting the finished piece.
[You can see a number of finished projects and other projects that are at various stages of assembly in this blog post.]
The beauty of the canvas sizes - typically around 25" x 18" each- is that it generally allows me to make several finished pieces from each collection and each project can be any size you desire.
The photos are landscape and look best when viewing horizontally on mobile devices.  A full photo gallery is also available for viewing.
The first collection of 3 focus on Purple, Aqua and Blue.  You'll notice that each canvas incorporates all three colors in some way: paint marks and stamped objects.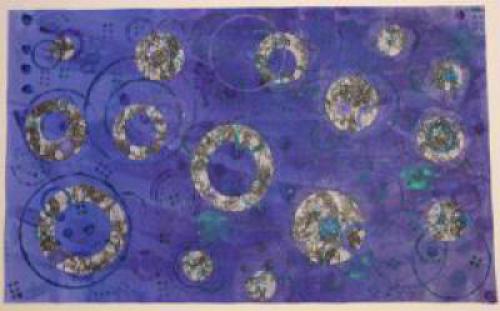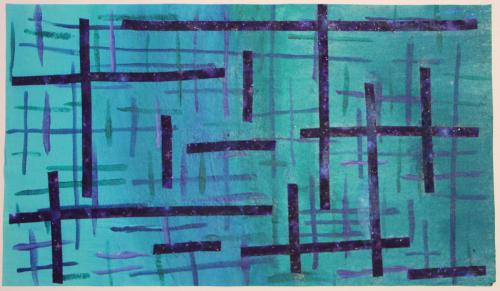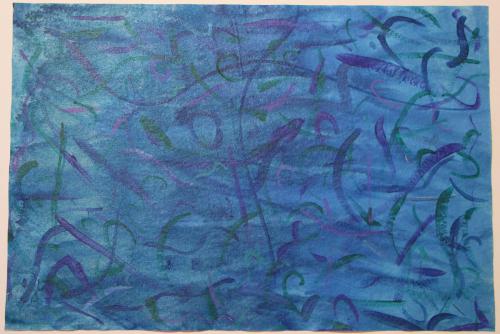 This next collection is going to be a lot of fun!   I envisioned a Caribbean ocean- rich turquoise and deep blue.   The fourth canvas was a later addition after I began playing with acrylic on pre-made canvases.  I dabbled with clouds and skies, when an idea came to be.  Add a clouded sky above the ocean!   The sky blue canvas will remain blank, until I have cut the section for the project.  The process is so fluid, that you really don't have a final idea of the size, until you are well into the piecing process.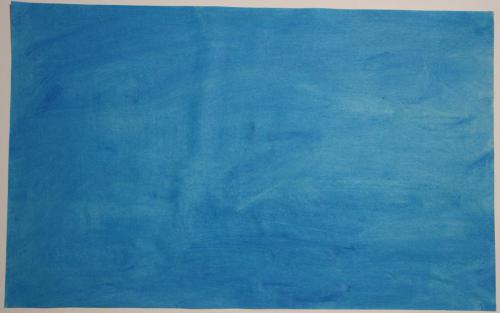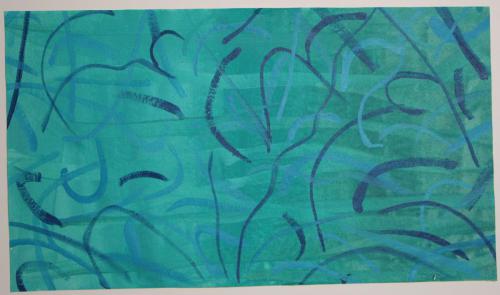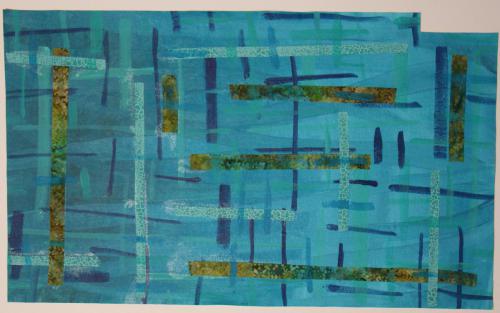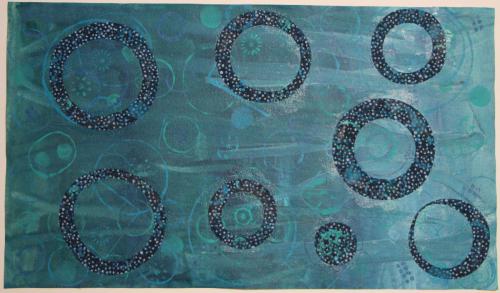 This next collection is more of a test for color combinations.   I went with this very rich red, intermixed orange and my all-time favorite color blue.  Admittedly, it was a mistake to only make two small orange canvases.  I will likely need to make 3rd small orange, so that I can make multiple projects from the collection.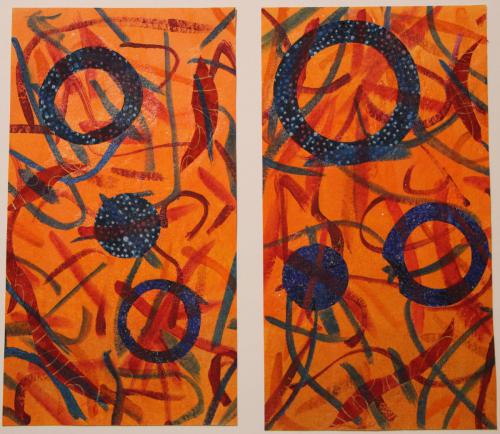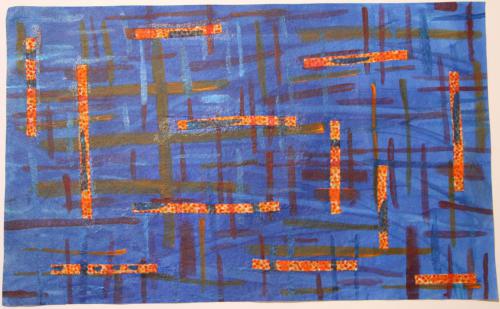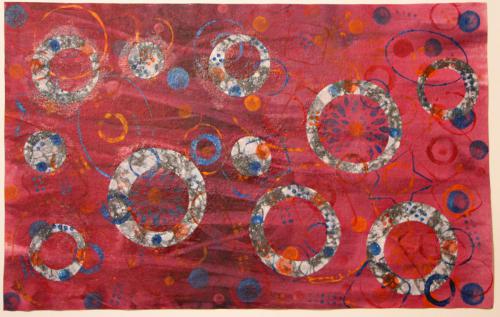 This is another great theme that I envisioned early on.   I'm not sure where the idea came from, but roses popped into my mind.  These's blended red/pink, blended light violet/pink and peach.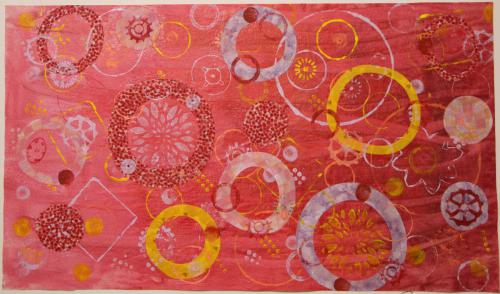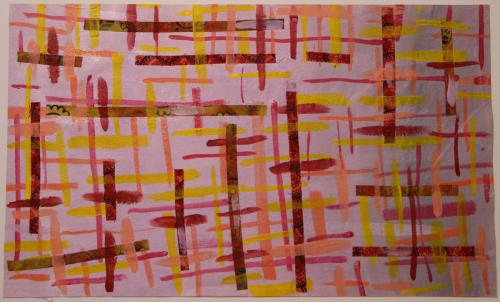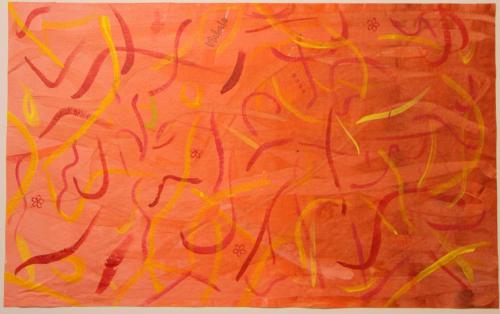 Then there is my old standby: rainbow.  I have been incorporating rainbows into my projects since day 1. I've already pieced together a number of rainbow projects from previous rainbow collections. These and other finished projects will posted in future blog entries soon!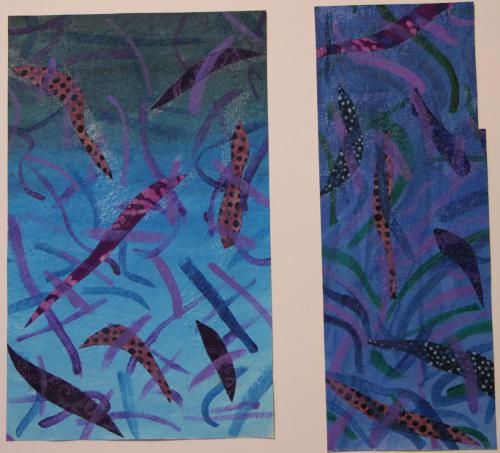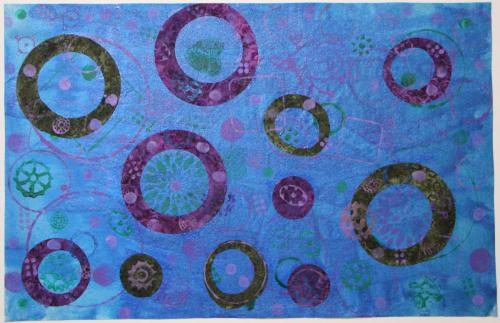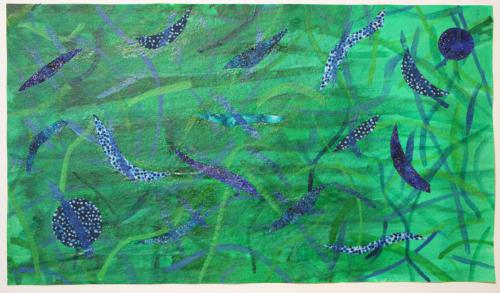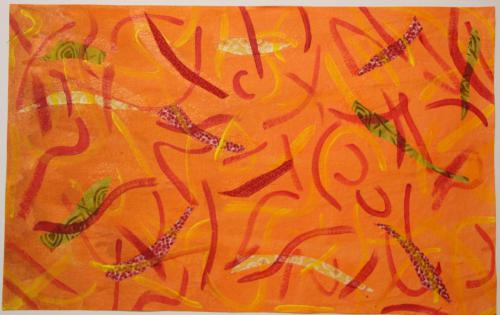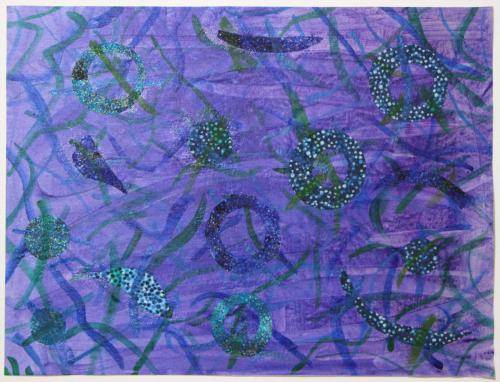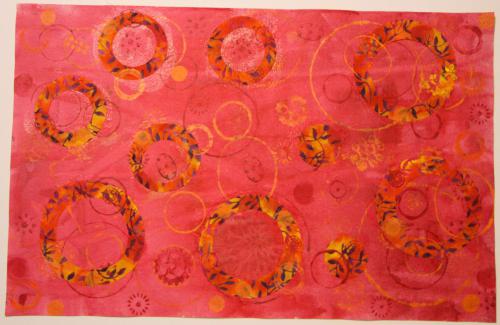 Rate this Geek Speak blog!